Explorer Menu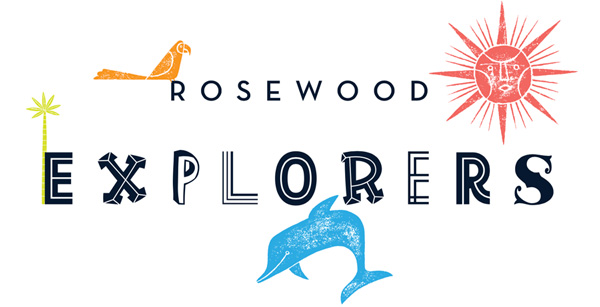 In support of our local farmers, fishermen and ranchers, we invite you to join us on this culinary adventure. Our goal is to provide our younger guests with wholesome, organic foods that will excite even the littlest taste buds.
Cinnamon and Coconut Toasted Muesli
Fresh Fruit and House-Brewed Almond Milk
Organic Cereals with Farmer's Market Berries
Choice of Milk
Rocky Canyon Farm Egg your Way
Potato, Brioche Toast, Choice of Meat
Santa Barbara Farmer's Market Seasonal Fruit Cup
Vanilla Yogurt
Buttermilk Pancake
Organic Maple Syrup, Blueberries
Croissant and Pain au Chocolate
Vanilla and Chocolate Sauce
ALL DAY SNACKS

Vanilla Yogurt

Banana, Walnut

10

Un-Crustable PBJ

House-Made Jam, Organic Peanut Butter

10

Tater Tots

House-Made Ketchup

10

Carpinteria Guacamole

House-Made Chips, Salsa

8

BIGGER PLATES

Our Little Pillows

Petite Ravioli, Buffalo Ricotta, Spinach, Tomato Fondue

14

Organic Levain Cheese Pizza

Fresh Mozzarella, San Marzano Tomato

12

Organic Chicken Fingers

Spelt Breading, Farmer's Market Fruit Salad

12

Grass-Fed Burger and French Fries

Tillamook Cheddar

12

Rigatoni with Nonna's Meatballs

Grass-Fed Beef, San Marzano Passata, Parmigiano Reggiano

12

Grilled Chicken Breast

Pesto, Vegetables, Almonds, Blueberries

14

Monterey Salmon & Little Ears Pasta

-Tomato Sauce, Spinach, Parmigiano Reggiano

16

Grass-Fed Filet Mignon

Many Vegetables, Some Fries, Natural Jus

16
SIDES
8
Steamed Broccoli and Carrots
Berries with Whipped Cream
DESSERTS
10
Apple and Blueberry Crumble Cake
Passion Fruit, Orange and Lemon Flummery
Gluten-Free Chocolate Cake
Rori's Itty Bitty Ice Cream
Seasonal Selections
Consuming raw or uncooked meats, poultry, seafood, shellfish or eggs may increase your risk of food-borne illness.