Caruso's Dinner Menu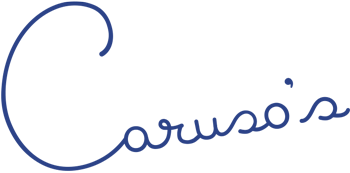 TO START-ANTIPASTI
Jerusalem Artichoke and Dungeness Crab Velouté
Imperial Caviar, Artichoke Oil, Focaccia Croutons
28
Santa Barbara Farmer's Market Salad
Hand-Picked Greens, Fennel, Pickled Apples, Blackberry Vinaigrette
20
Little Gem Caesar
Black Garlic, Cured Egg, Sourdough Crouton
21
Buffalo Mozzarella, Prosciutto Di Parma, Escarole
Braised Guanciale, Focaccia, Golden Raisins, Pine Nuts
22
Roasted Beets and Orange Salad
Mache, Beet Mutabbal, Treviso, Pickled Pearled Pistachio, Saba, Cashew Cheese
20
Hand Pulled Burrata
Charred Shinko Pears, Frisé Arugula, Guanciale, Tapenade, Pane di Casa
26
Hope Ranch Mussels, Butter and Lemon
Preserved Garlic, Buckwheat Polenta Croutons
25
Charred Pacific Octopus and Crispy Pork Belly
Braised Beluga Lentils, Crunchy Pistachio, Puffed Farro, Romesco
29
Striped Bass Carpaccio
Fuji Apple and Fennel Salad, Pomegranate, Nigella
26
1/2 Dozen Humboldt Bay Kumamoto Oysters
Mignonette, Hot Socal Sauce
24
FIRST COURSE – PRIMI
Buffalo Ricotta and Spinach Gnudi
Chanterelle Mushrooms, Hay Aged Tuscan Pecorino
28
Cappellacci alla Mantovana
Amaretti, Mantua Pumpkin, Pear Mostarda, Butter, Sage
29
Mezze Maniche "Cacio e Pepe" and White Alba Truffle
Durum Semolina, Srawak Peppercorn, Pecorino Romano
45
Acquerello Risotto Champagne Rosé and Treviso
Braised Radicchio, Crispy Pancetta, Crescenza, Mugolio
30
Seppia Ink Pansotti, Lobster and Burrata
Bisque, Autumn Vegetable Ragù, Basil Coulis
35
Tagliolini with Artichoke and Clams
Calabrese Chili, Tuna Bottarga, Roman Confit Artichoke
29
Gnocchi and Watkins Ranch Oxtail Sugo
12hr Braised, San Marzano Passata, Piave D.O.P.
26
Tagliatelle al Ragù
Bolognese Tradizionale, Parmigiano Reggiano
26
Enjoy Alba White Truffle for $100 per 10gr or Burgundy Black for $ 50 per 10gr
PINSA ROMANA
Stone Baked Ancient Roman Pie
Sausage and Broccoli Rabe
– Sautéed Rappini, House Sausage, Smoked Provola
21
Margherita
– San Marzano Tomato, Double 8 Buffalo Mozzarella, Basil
20
Prosciutto
– Mascarpone, Arugula, Parmigiano Reggiano, Balsamico di Modena
23
MAIN COURSE – SECONDI
Crisped Channel Islands Pacific Snapper
Autumn Squash and Parsnip Ragu', Heirloom Carrot Agrodolce Coulis
39
Weiser Farm Potato Crusted Longfin Yellowtail
Jerusalem Artichoke, Mendocino Chanterelle, Pickled Persimmon
41
Monterey Black Cod
Abalone Amatriciana, Snap Peas, Tuscan Kale, Iberico Ham Consommé
40
Channel Islands Bouillabaisse
Calamari, Seared Ling Cod, Clams and Mussels, Spot Prawns, Rock Crab, Espelette Rouille
46
Santa Barbara Channel Broiled Spiny Lobster for Two
Alive from Stephanie, Butter, Potage, Potato Pavé
MP
Roasted Rocky Canyon Chicken and Truffles
Black Truffle Herb Stuffing, Parsnip, Natural Jus
44
Milk Fed Veal Ossobuco in Gremolata
Saffron Risotto, Prosciutto di Parma
56
Dry Aged Roasted Liberty Duck
Fennel Crema, Swiss Chard, Roasted Pickled Beets, Romesco
40
Certified Angus Filet Mesquite Grilled
8 oz Prime, Potato Pavé, Roasted Root Vegetable, Salsa Verde
63
32 Days Dry Aged Bone in Ribeye Allen Brother Chicago
18oz Prime, Buttered Spinach, Pomme Puré, Roasted Mushrooms, Bordelaise
75
Sautéed Broccoli Rappini, Aglio e Olio
Roasted Brussels Sprouts, Pomegranate, PancettaVinaigrette
Pan-Roasted Foraged Mushrooms
Roasted Romanesco, Almonds, Calabrese Vianigrette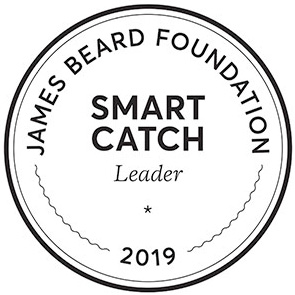 Executive Chef
Massimo Falsini
Chef de Cuisine
Juan Cabrera
Pastry Chef
Elizabeth Grant
Sharing Charges for Main Courses only $15 including a Side Dish
Consuming raw or uncooked meats, poultry, seafood, shellfish or eggs may increase your risk of food-borne illness. Prices exclude taxes and gratuities.